The Beach Aromatherapy Bracelets ship within 2-3 days!
---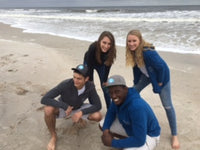 SHOP ALL OUR BEACH INSPIRED PRODUCTS!
Our logo & designs are inspired by the natural beauty and adventure we find at the beach.  They've become reminders for Beach Heads to always embrace a positive state of mind. 
We're connecting Beach Heads near and far who enjoy our comfy clothing and fun accessories and use our social media platforms to help us promote a positive lifestyle!  We hope you'll join us!  
SHOP ALL PRODUCTS
REVIEWS
The most comfortable tanks! Fell in love with the logo at first sight!  Absolutely adore what the brand stands for!

Kolbi
Love this company!  Literally the comfiest shirts I have found and they support such a great cause!

Liz
Love the oil "The Beach" that comes with the bracelets! The scent calms me and reminds me of vacationing at the beach.

Mary
We're constantly impressed with this company! We haven't ordered one thing that we don't absolutely LOVE.

Lyndsay & Alex
Softest shirts ever! So comfy and a great mission!

Lacy
I recently heard of this company and purchased a shirt.  Now I'm a lifetime customer and recommend their products to everyone I know!

Daniel
Great company, great products and all around great people!!

Bridgette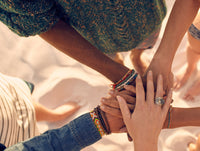 BHSOM GIVES BACK
We donate regularly to non-profit organizations that help people overcome destructive lifestyles due to mental or physical distress. Our hope is that by joining forces with others who share our passion, we will make the world a better place for many!
Who We Support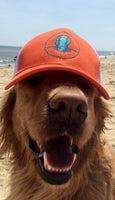 Meet Kai!
Kai  is our official mascot.  He is the ultimate Beach Head and hat model!  
He was born in Oahu, Hawaii in 2014. (Kai means "ocean" in the Hawaiian language and the name fits him well!)   
Kai LOVES the beach!  There's no place else he would rather be!  And, if there's water around, he's in it...whether it's the ocean, a pool or a puddle in the middle of the street!
Kai currently lives with his brother, Jordy in Monterey Bay, California! What a life so far Kai!  We love you!